Option 1:
Pay R100 now and receive a 30% discount voucher for our One Day Course for girls between the ages of 7 and 9
Option 2:
Pay R250 now and receive a 30% discount voucher on ANY of our courses for girls between the ages of 10 – 18:
Courses available: 2-Day, 4-Day, 15 Week or 20 Modules.
Option 3:
Pay R250 now and receive a 30% discount voucher for our ONLINE course
(**online course is only available in English & applicable to age group 8 – 13)
Western Cape
Helderberg
Garden Route
Hessequa
Cape Town Northern Suburbs
Overstrand
Blaauwberg
Winelands Stellenbosch
West Coast
Worcester
Eastern Cape
Gqeberha
Mpumalanga
Secunda
Lydenburg
Free State
Bethlehem
Parys
North West
Rustenburg
Klerksdorp
Hartbeespoort
Limpopo
Bela Bela
Polokwane
Mokopane
Windhoek 
KZN
Durban North
North Coast
Gauteng
Mogale City
Ekurhuleni Central
Johannesburg South.
Johannesburg West.
Tshwane Centurion 1. Midstream
Tshwane Centurion 3. Irene
Tshwane East & Far East.
Tshwane Central.
Tshwane North & Far
Upcoming
Mbombela
Bloemfontein
About Girl-School
What is included?
At Girl-School, each girl receives fun, beautifully designed lesson notes and mirror cards to ensure that she can be reminded each day of what was learned and practice her new skills. Each girl receives a beautifully packed sample self-care kit created exclusively for Girl-School, designed for young skins with the highest quality natural and organic ingredients. Our products are chemical-, paraben-, sulphur-, salt- and cruelty-free. It is made with food-grade ingredients and pure essential oils and ethically sourced from partners who represent the vision and heart of Girl-School.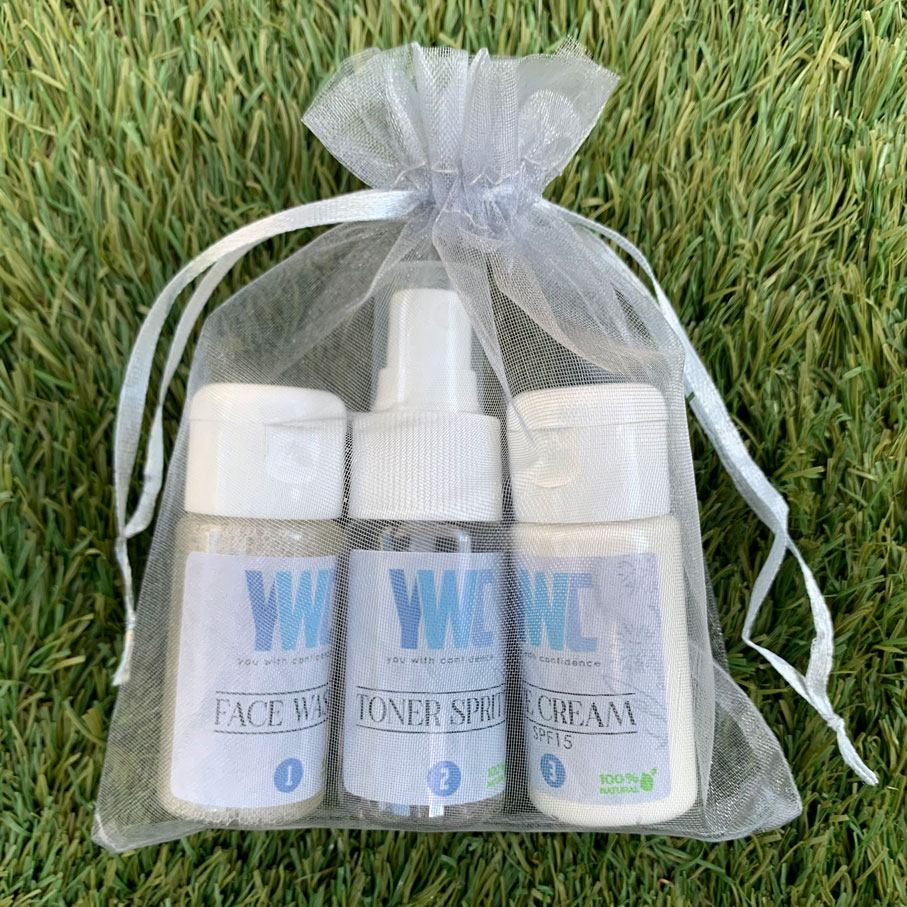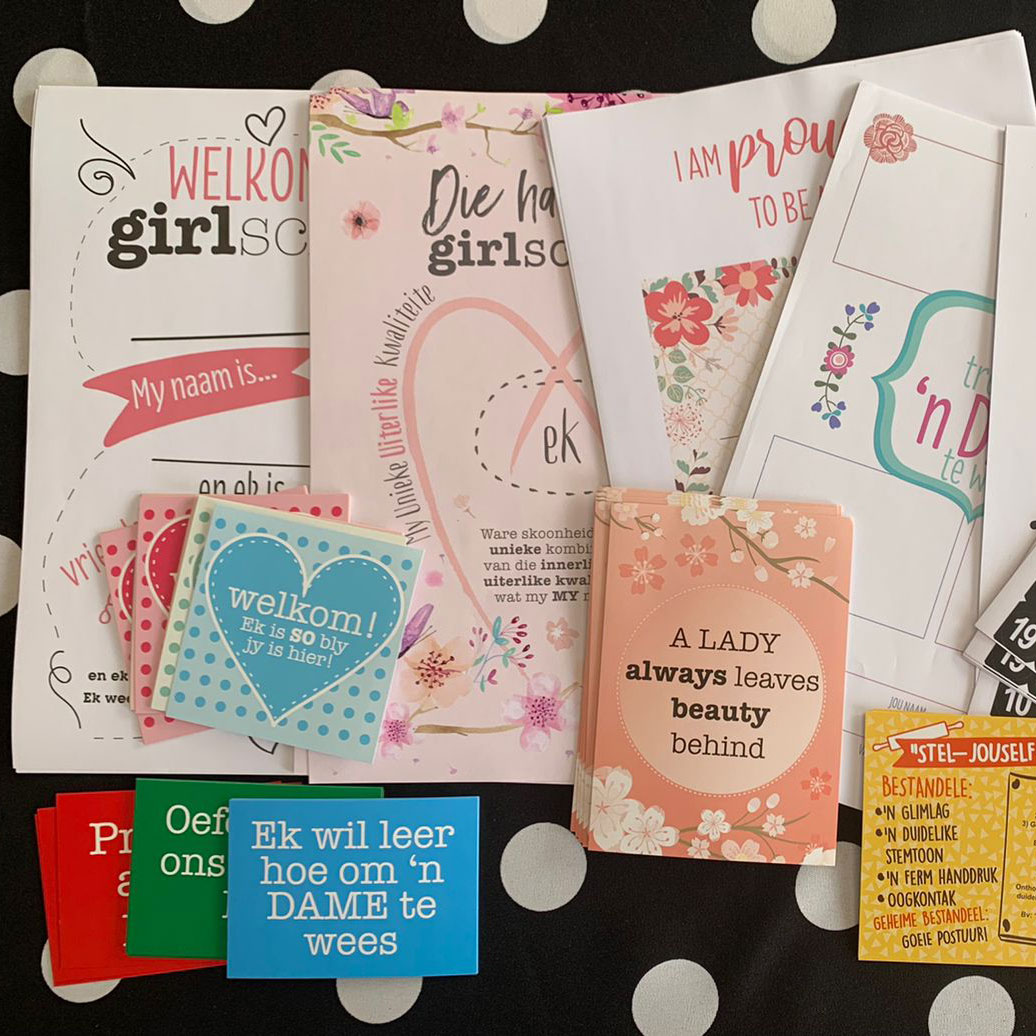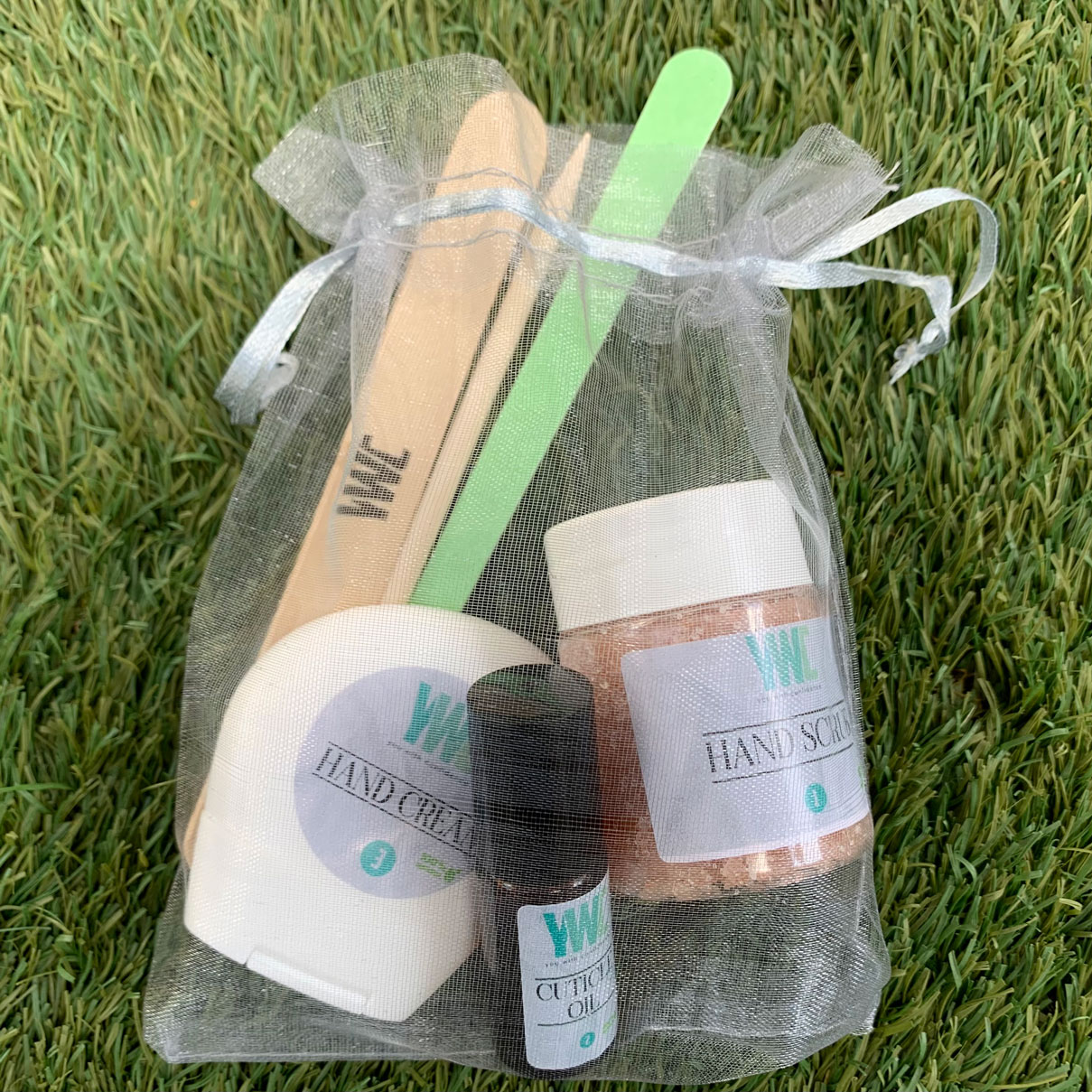 Girl-School
Sugar and spice, and all things nice; That's what little girls are made of. Yet, there are thorns and thistles with hits and misses; they need loving guidance to navigate this big world. Girl-School is designed for young girls from Gr 1 – 3 as a practical, FUN foundation for personal grooming, self-esteem and etiquette.

Girl-School Tween
From ribbons and curls of little girls to Teens with make-up and ripped jeans, Tweens fill the space from girly to grace and do so without effort… it seems. Girl-School Tween is designed for Grade 4-7 girls to learn the ins and outs of first impressions, positively impacting herself and others, personal grooming, healthy friendships, and navigating the tremendous changes she is going through.

Girl-School Teen
Towels on floors and slamming doors could be in store for teenage girls. Girl-School Teen is presented to young ladies from Grade 8 – 11, empowering them with the skills required to navigate relationships with themselves and others, focussing on finishing and etiquette to make them well-rounded individuals and flourishing inside and out.
Watch the video below to get a sneak-peak of this amazing Girl-School experience
Happy Parents
"Thank you for providing this space and opportunity for my daughter to develop her self confidence and learn valuable new skills. This was truly an investment in her future as this course empowered and inspired her to be a happy teenager in these challenging times that we live in today."
– Kerryn Soles, Girl-School Parent
"Ek wil net weer dankie sê vir die ongelooflike verskil wat Girl-School in ons huis gebring het. Laas kwartaal het ek 'n dogtertjie met sommer so last-minute poniestert in die nek, by die skool afgelaai. Die vakansie gebeur Girl-School met haar en vanoggend was dit alles anders… vroeg opgestaan om haarself te versorg… hare even gekrul met 'n hoë, trotse poniestert… trots op wie sy is, laai ek haar by die hek af.
Ek is jou ewig dankbaar, want êrens daar diep binne haar het jy 'n verskil gemaak".
– Girl-School Parent