Girl-School for Grade 4-7 Girls
#15 week Course: Comprised of a weekly session of about 70 – 90 minutes per POWERFUL lessons.
#2 Day Course: A JAM-packed version of the 15-week course, but does not cover the whole syllabus. Perfect for a weekend outing or holiday girly fun!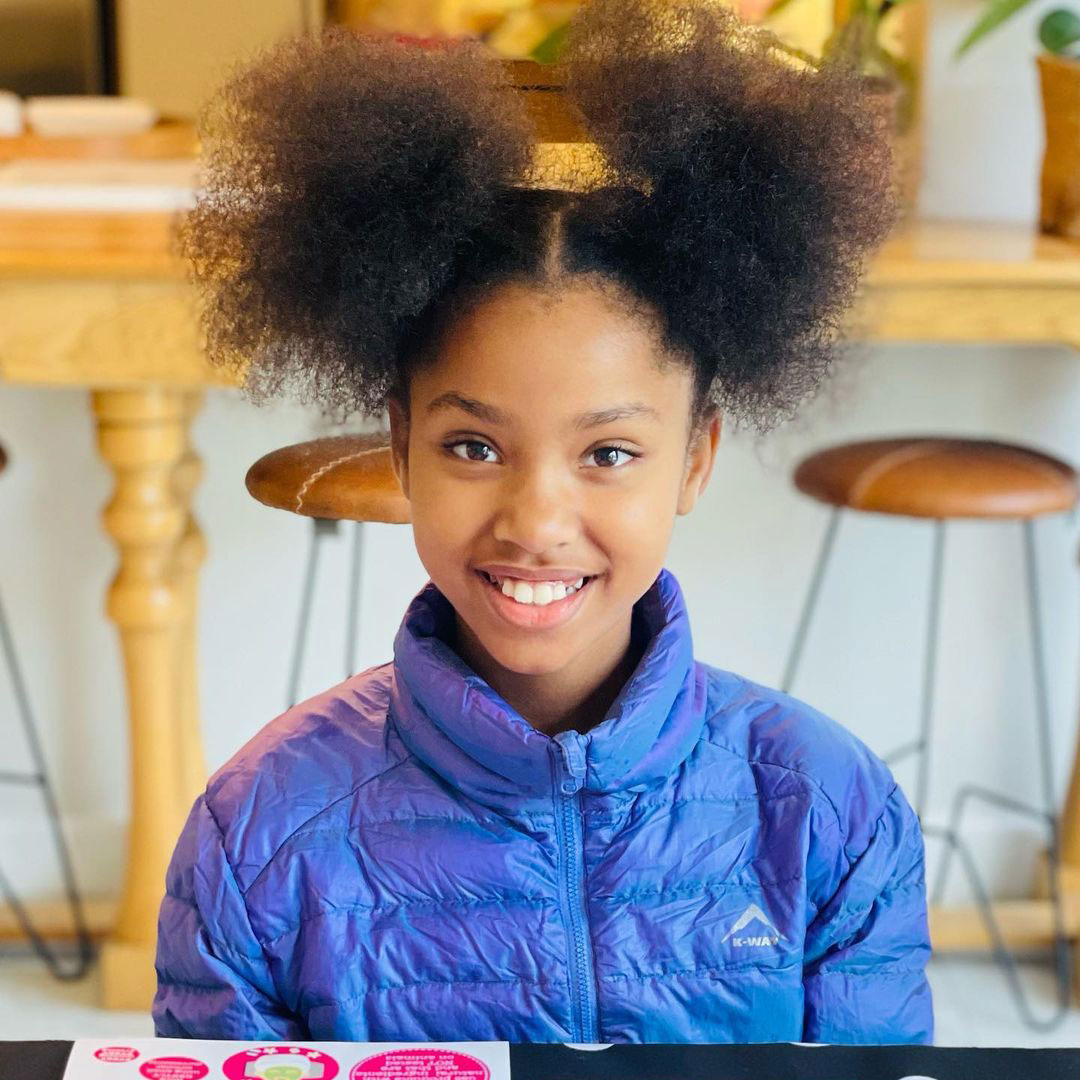 What do I  learn?
This carefully designed course is perfect for the Tweenies! Concentrating on the new journey as a little girl, blooming into a lady. Addressing the pressing issues they will face: body issues, self-esteem and healthy relationships…not only with herself, but also with food and her world around her!
This empowering course hands them POWERFUL life-skills on how to present herself as a young lady, treat others and herself with love and respect! As well as dynamic, "fool-proof" ways to deal with conflict, peer pressure and bullies! Touching on emotional self-awareness and being mindful of her actions and re-actions, she will be encouraged to find she is not alone and she will receive valuable tools to deal with whatever challenges she needs to face! She is UNIQUE and beautiful just as she has been created! All of this and so much more is presented in a SAFE, up lifting environment…filled with positivity, love and individual attention. She will grow into a confident, responsible young lady! Part of a sisterhood! Balancing life and growing up with grace!
'Once a Girl-School Girl…ALWAYS a Girl-School girl!'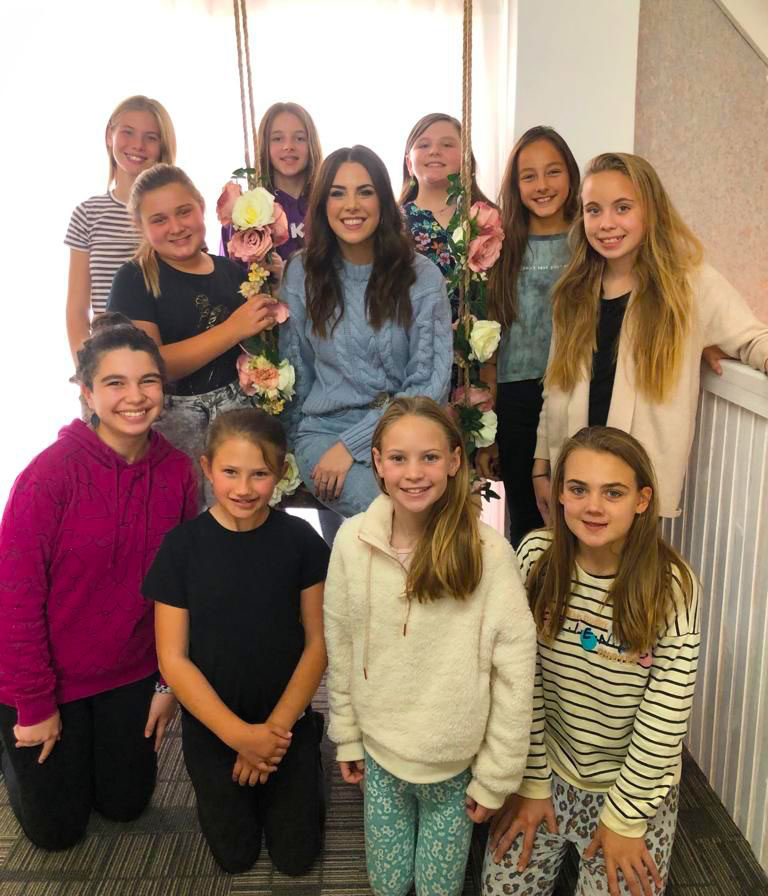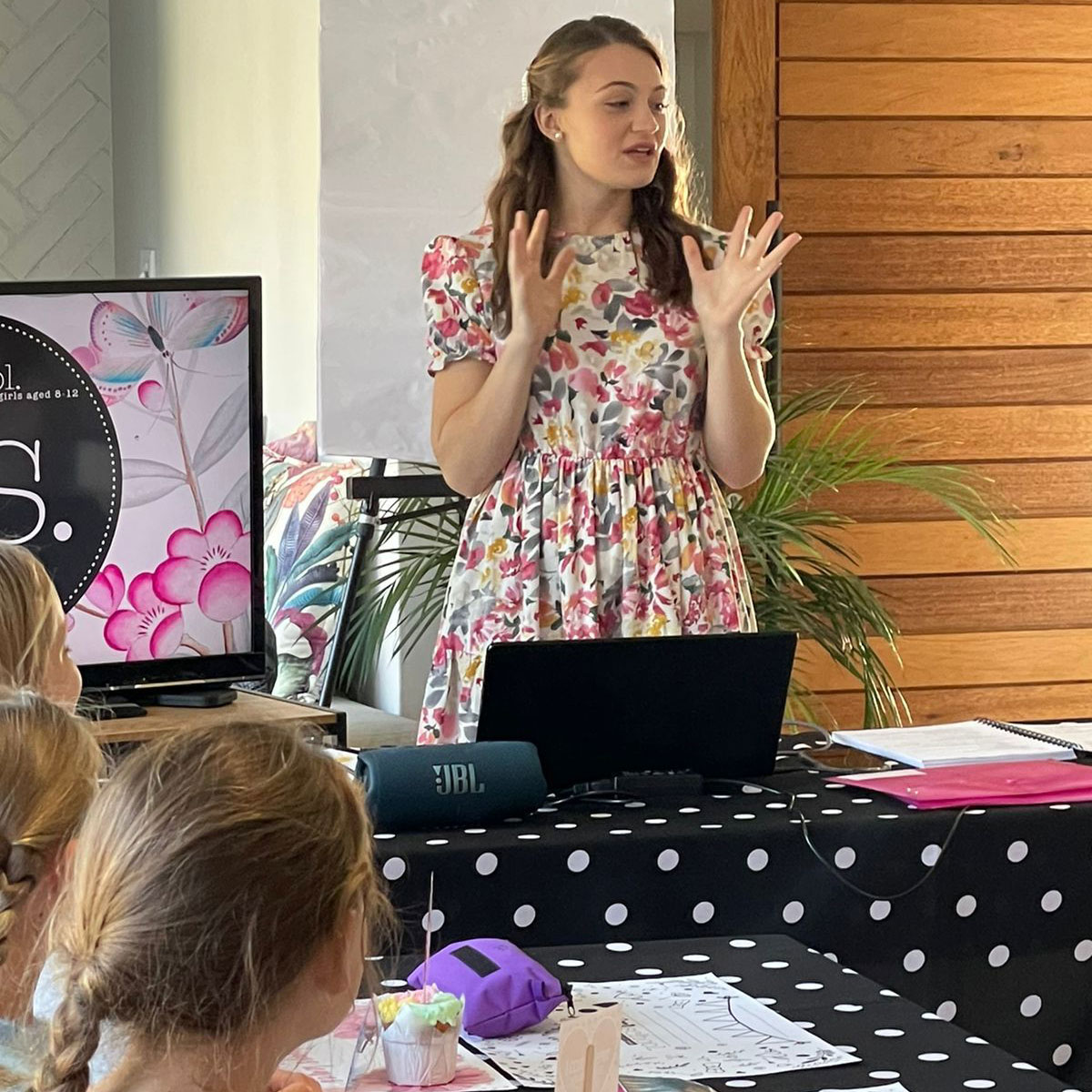 All these complex concepts and teachings has been formulated to be absorbed in a positive, FUN process. Making it easy for the girls to relax and open their hearts and minds to the fantastic, life changing ideas presented to them!
In this modern world, one thing that NEVER gets old is good manners and etiquette! A whole lesson is dedicated to being the perfect guest or host…simple, and AMAZING to see how the girls adore this new information! Eager to show off their new found skills, loads of "slumber parties" gets organised after this lesson!
A favourite practical lesson for each girl so far, has been the self-care practical lesson! Forming a healthy skin, nail and hand regime. The course has so much MORE on offer…but I'm sure your daughter will tell you ALL about it!
What do I get?
This empowering extramural course is a great way to invest in your daughter's all over well-being. She will meet like-minded girls of her age, and form healthy friendships that will last a life time!
She will learn to be a happy, grateful and confident young lady, content in her own body. She will receive practical tools to make a positive impact in her own life and that of others around her.
This uplifting popular course leaves your daughter with beautifully printed notes and "Mirror-cards" designed to remind her each day of the special lessons learnt and how to practice them at home, forming healthy, positive and life changing habits.
Also included in the course price, she will receive a beautifully packed, Self-care Face, Nail and hand Sample kit to the value of R630!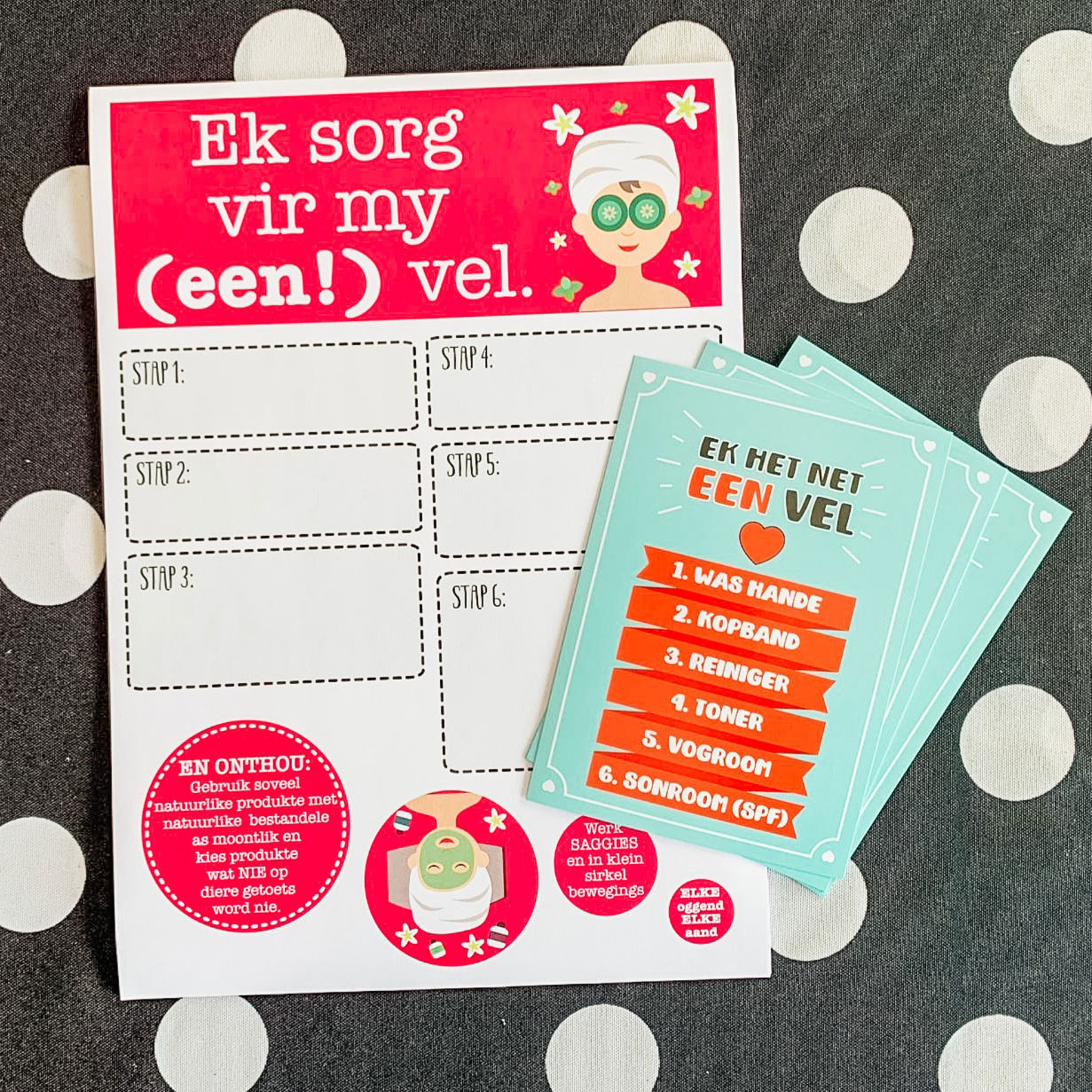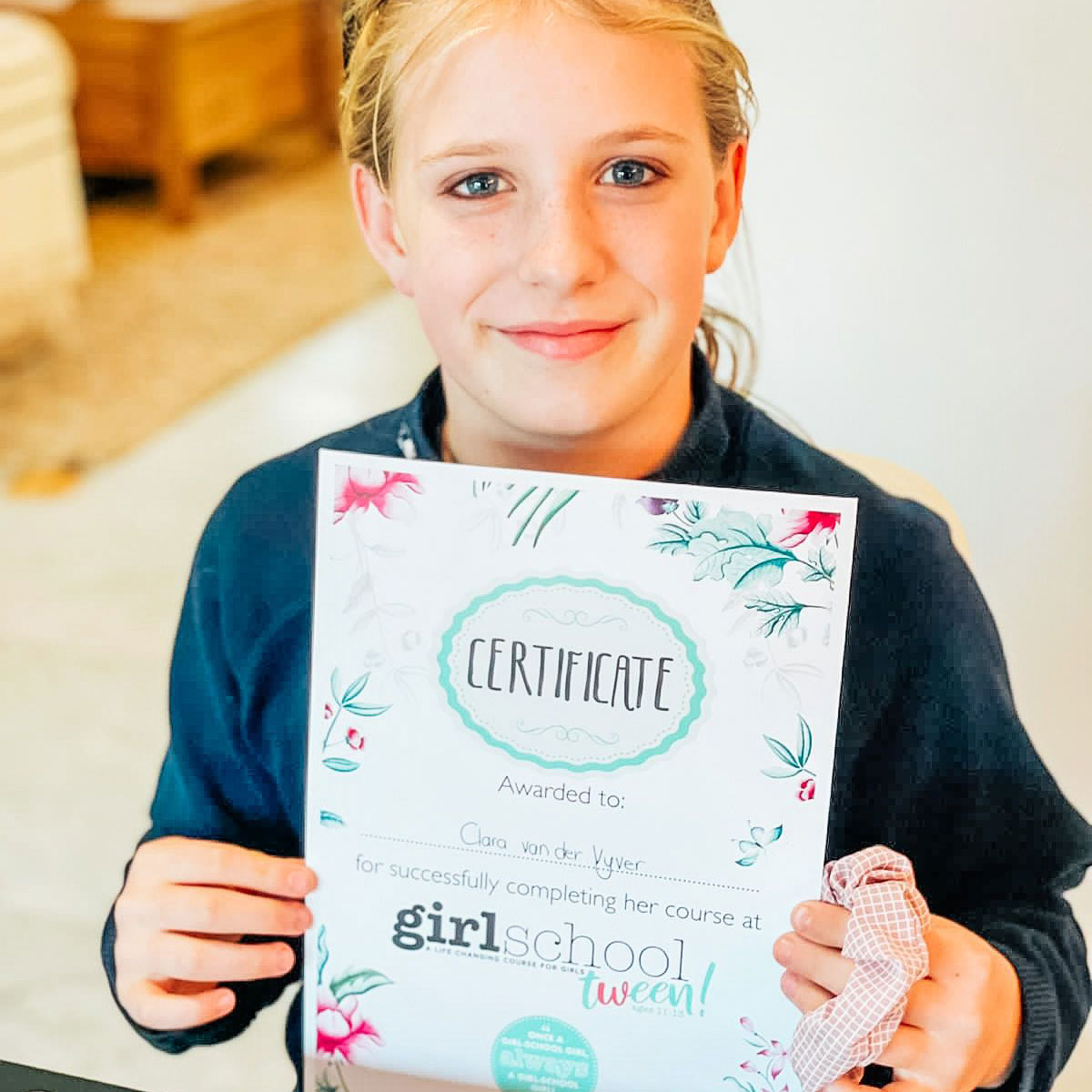 Face milk-cleanser, Rosewater Blend Toner Spritzer (alcohol-FREE) and SPF15 Face cream.
Himalayan Salt hand Scrub, Citrus'n Rose Cuticle oil and luxury hand cream enriched with Vit E; created exclusively for GS, designed for young skins with the highest quality natural and organic ingredients. Chemical-, Paraben-, Sulphur- and Salt-FREE! (except for the hand scrub) Made with food-grade ingredients and Pure Essential oils. Cruelty FREE and ethically sourced from partners who represent and are aligned with the vision and heart of GS.
To celebrate this beautiful event she will receive a lovely Girl-School Tween certificate, that she can display proudly!
Your daughter will leave better prepared for Teen-life and beyond, boosting her confidence and self-esteem, armed with practical skills and tools to face the world!
You, as Mom will be SO proud and pleased to see how this investment "Sparkles" where ever she goes…leaving beauty behind! Shining her LIGHT, making a difference!
We are excited to meet you and your daughter!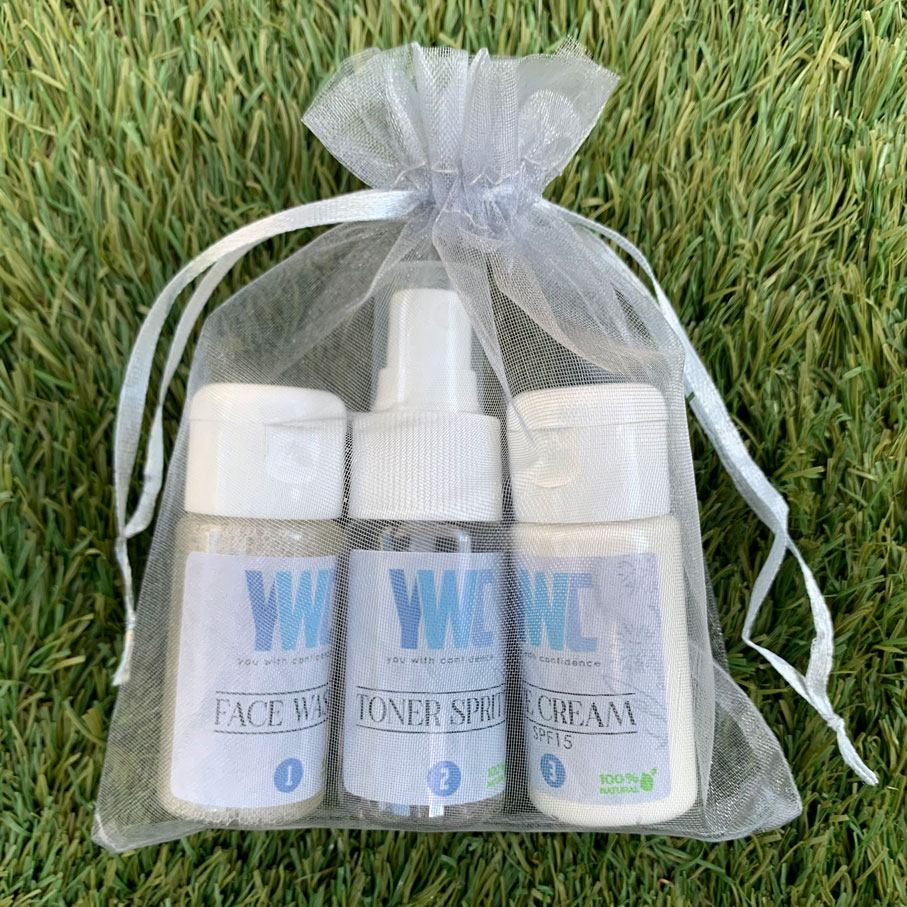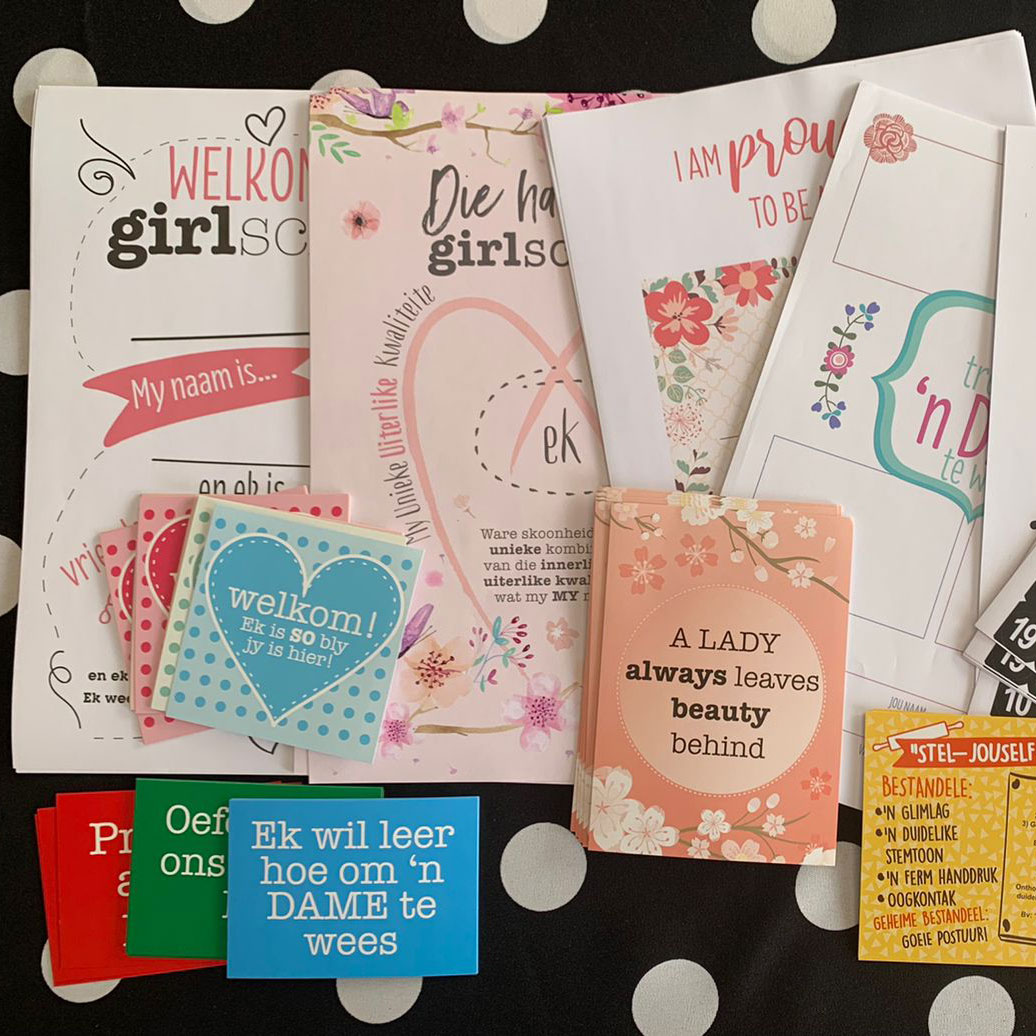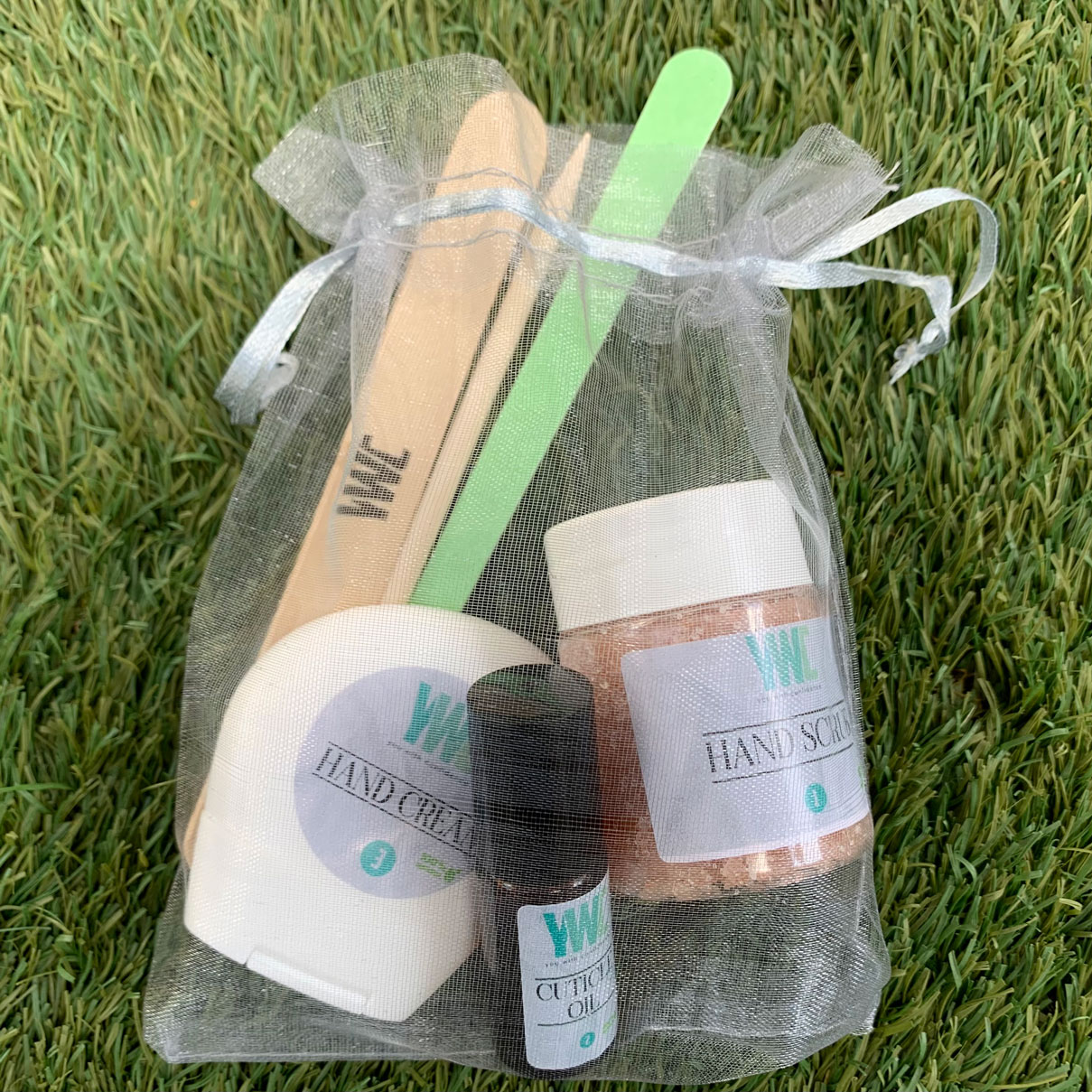 How do I book a Girl-School course?
Find a Girl-School in your area
Happy Moms
"Thank you for providing this space and opportunity for my daughter to develop her self confidence and learn valuable new skills. This was truly an investment in her future as this course empowered and inspired her to be a happy teenager in these challenging times that we live in today."
– Kerryn Soles, Girl-School Parent