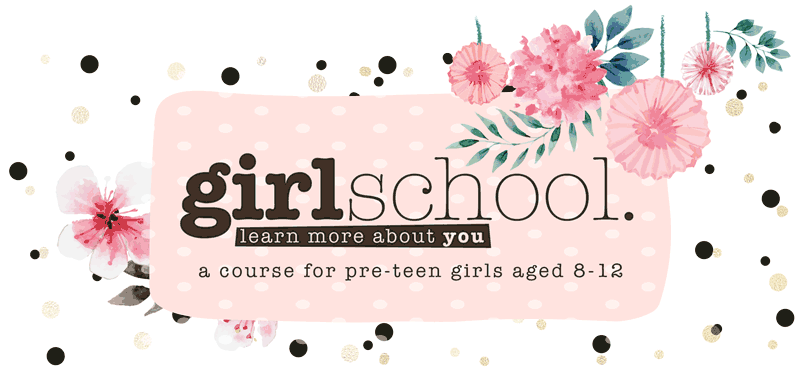 Hello pre-teen parent!
Friendship struggles, bullying, peer pressure, the relationship with her body, comparison and finding her true identity are just some of the challenges that your daughter will have to face and deal with in her life. You love your daughter and are doing your best to prepare her for life. But you don't have to do this all alone. I can help too…
It's been proven over and over again that when children hear a positive and empowering message from more than one person in their lives, and often in a different way or format, that message can suddenly grab her attention and plant important seeds in her heart and mind. I see that with my own children too. And I hear it all the time from other moms and girls after they've completed my courses.
I created the Girl-School course to give your daughter tools and knowledge that will
 

grow her confidence, self-esteem and to

 

help and encourage her

 

to start forming

 

healthy, powerful  habits

 

in her life.

My daughter attended the Girl-School course last week. It was a life changing experience for her. I can strongly recommend Girl School for all moms … it's an experience you can't put a price tag on..
Girl-School Mom
"My Girl-School course is there to help and support YOU, the parent, to raise a daughter that will treat herself, and others, with respect and love, and to help her to embrace the incredible INNER- and OUTER beauty that God so lovingly gave her.💗 I'm PASSIONATE about helping the girls to discover how ⭐AMAZINGLY WONDERFUL⭐ they are when they are simply BEING THEMSELVES!"
Anri van der Linde (Girl-School Founder)
FREE guide for parents:
"7 Easy habits to Grow The Love
between you and your pre-teen daughter"