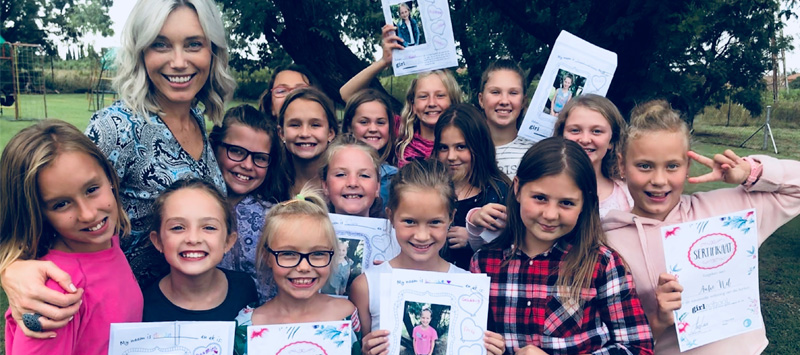 I'm Anri, and I give parents another positive voice in your daughter's life, that can inspire & empower her!
I care about your daughter's relationship with herself.
I care about what comparing herself does to her happiness and self-worth.
I care about how she deals with nasty comments and friendship issues.
I care about the life-long negative effect it will have on her self-esteem if she thinks her body isn't beautiful.
I care about minimising the fear and confusion in her mind when she needs to stand up for herself but she's not sure how to do that or what to say.
And I care about building her confidence in many areas of her live, because confidence affects EVERYTHING!
"Being the owner and principal of one of the top self-development courses and finishing schools in Johannesburg, I've had the opportunity to work closely with hundreds of pre-teen and teen girls since 2013 during my live workshops and courses. I've been paying close attention to their stories, their concerns, their struggles and their challenges. Our daughters are under so much pressure to look and be a certain way and to be accepted by their peers, and I've seen how our young girls start to loose a lot of their self-worth, happiness and uniqueness in this process.
I decided to make a change, and Girl-School was born.
Yes, education starts at home, and that will, and should, never change. You are still her best example! But even the best of parents can do with a little bit of help. The Girl-School course is here to support you to help raise a self-assured daughter that will respect herself and others, and embrace her beautiful, unique outer- and inner beauty.
PS: I am also a mom, and I know that NOTHING is more valuable to you than the well-being, safety and protection of your children. That is why I want you to feel free to contact me if you have any questions."