"You cannot change the world. Jesus will do that. You can however, change the world for one person. Everyday is an opportunity to use your superpower – watch and listen where you can make a positive difference today."
Anri van der Linde – From the "Handpicked' Talk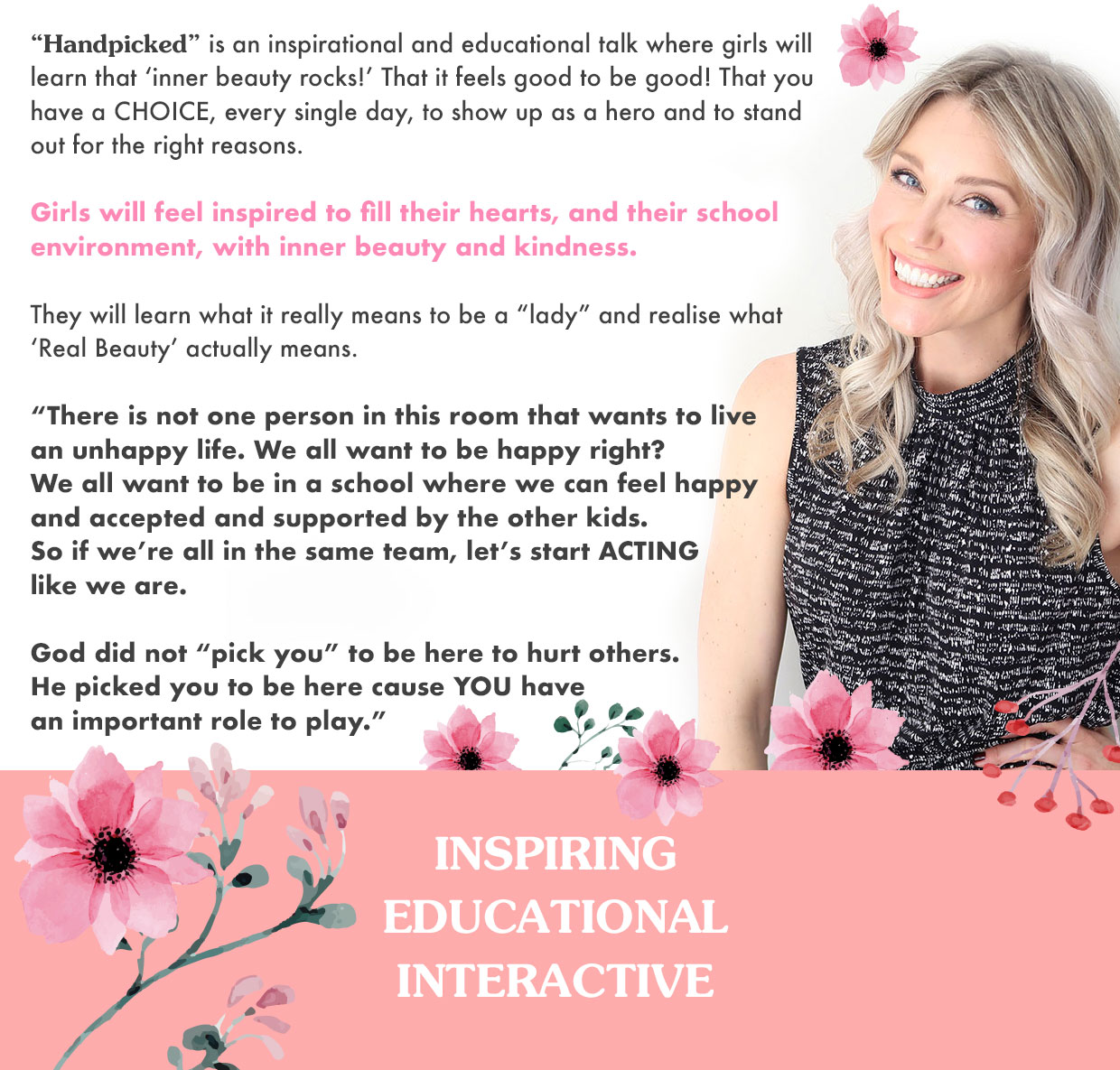 Anri van der Linde is the founder of "Girl-School", an empowering course for pre-teen girls.
She's passionate about teaching girls the meaning of "Real beauty" and helping them to see the unique inner and outer beauty that God so lovingly gave each girl.
After 10 years as the principal, Anri stepped out in 2022 and handed over the reins into the very capable hands of Alette-Winckler.
Topics from the Girl-School course include:
Why you can be proud to call yourself a 'lady', Age-appropriate personal care, Healthy friendships, Loving and respecting your body as a gift from God, Etiquette, First impressions, Posture, Standing up for yourself, Discovering your inner beauty and more.
Anri's talks are always motivational, interactive and aim at planting important seeds in the hearts and minds of young girls.