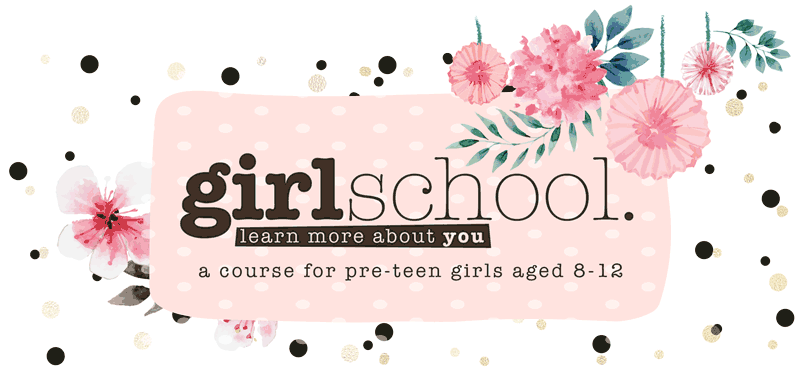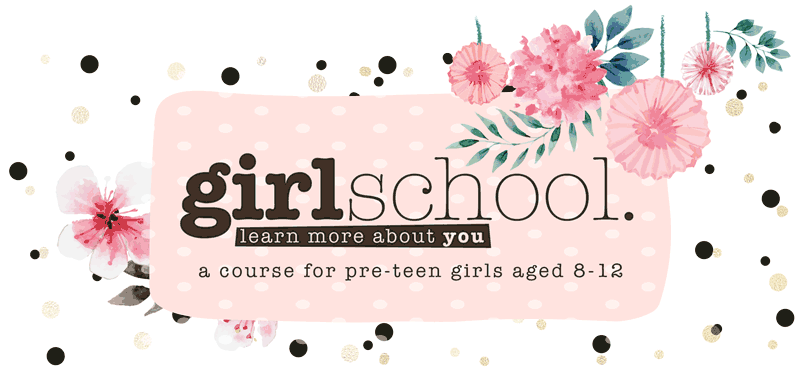 "My Girl-School course is there to help and support YOU, the parent, to raise a daughter that will treat herself, and others, with respect and love, and to help her to embrace the incredible INNER- and OUTER beauty that God so lovingly gave her.💗 I'm PASSIONATE about helping the girls to discover how ⭐AMAZINGLY WONDERFUL⭐ they are when they are simply BEING THEMSELVES!"
Anri van der Linde (Girl-School Founder and Course Presenter)
Start by watching this 3min. video to get a glimpse of the Girl-School experience…
Press play and enjoy! 🙂
or keep scrolling down for more info on the course…

My daughter attended the Centurion course last week. It was a life changing experience for her. I can strongly recommend Girl School for all moms … it's an experience you can't put a price tag on.
Presented over two days from 9:00 – 16:00
The "Live" Course is currently available in English and in Afrikaans
LIMITED COURSES PER YEAR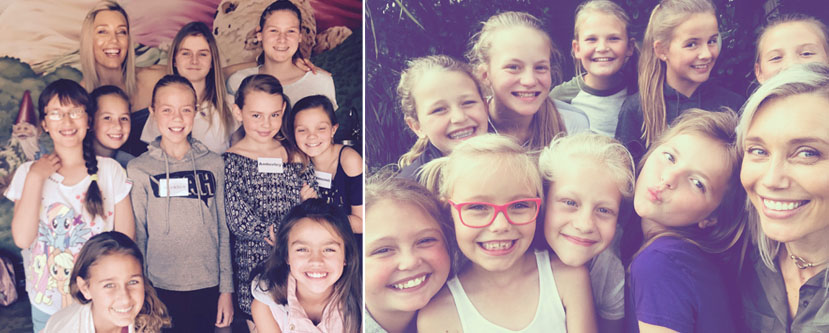 "After working closely with High school teens for many years during our powerful, 20-week course, JAFFAE (www.jaffae.co.za), I've been paying close attention to their stories, their concerns, their struggles and their challenges. It became clear to me that we cannot wait until our girls are in high school to start these conversations. It should start sooner, but in an age-appropriate way.
I created the Girl-School course as a platform for pre-teen girls to get important information, in a safe and fun environment, from a positive role model. The content is structured in a way not to overwhelm her, but enough to inspire her to start cultivating healthy habits that will serve her well for the rest of her life.
Yes, education starts at home, and that will, and should, never change. You are still her best example!
But even the best of parents can do with a little bit of help. The Girl-School course is here to support you to help raise a self-assured daughter that will respect herself and others, and embrace her beautiful, unique outer- and inner beauty.
PS: I am also a mom, and I know that NOTHING is more valuable to you than the well-being, safety and protection of your children. That is why I want you to feel free to contact me if you have any questions and I am also very happy to jump on a live Skype talk with you if you prefer a more face-to-face approach."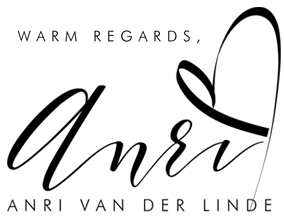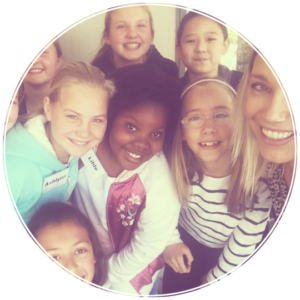 Thank you for providing a safe platform for my daughter to develop her self confidence and character and to enable her to be her own true person! In these two days she discovered her own personality and preferences that will empower her to be a happy teenager in these challenging times that we live in today!
What will my daughter learn at Girl-School?
What is 'REAL BEAUTY' and why being YOURSELF is awesome!
At Girl-School we are passionate about teaching our young ladies that 'Real Beauty' is the UNIQUE combination of YOUR Outer – and Inner beauty qualities. We teach them what INNER BEAUTY really mean and why it is so important, but also why a woman must embrace her unique outer beauty too.
"Being yourself is the prettiest thing you can be", and we also give the girls two powerful and practical tools to fight against comparison.

The importance of good posture & a positive first Impression.
We teach your daughter the importance of good posture, since it is not only healthier for her body but she will also look and feel more confident when sitting gracefully. The sooner she starts practicing this way of sitting, the sooner it will become second nature to her.
We will teach our ladies how important it is to become aware of the signals and messages we send out to others, whether it is through our body language, the way we dress, what we say or through our actions. People form an opinion about you based on your non-verbal messages and will treat you according to the impression you create. We all want to be treated with respect and dignity, so we need to become aware of our signals and make the best of that ONE chance that we get to make a good first impression.
Personal-care & hygiene.
We understand that some girls are 'girly-girls', some are 'tomboys' and some are somewhere in-between. We don't want to CHANGE her, but we DO want our ladies to learn that it doesn't matter whether you are a girly-girl, tomboy or in-between, ALL GIRLS have to pay attention to their personal hygiene and personal care, especially now that their bodies are starting to change.
We give the girls PRACTICAL tools and knowledge that they can start to apply during puberty and these habits will set a healthy foundation for the teenage years and beyond. We do a practical, age-appropriate skin-care routine in class, as well as some other fun practical grooming steps. The aim is to inspire our ladies to practice self-care in their daily lives as this not only ensure a good impression, but also boost self-esteem when you practice self-love and confidence when you look and feel your best.
Table and social etiquette.
Times change, but manners are timeless.
We teach our ladies how to behave appropriately and politely focusing on how to be a good hostess, a considerate houseguest and also table etiquette. We make manners 'cool' because they start to see WHY it is so important and not just something 'mom or dad tell them to do'. 🙂 Learning basic etiquette will also boost confidence as she will know what to do and what not do in certain situations.
Healthy friendships.
Friends are important, but friendships challenges are also very real, especially at this sensitive age.
So, how do you recognise whether a friendship is good for you or not? We also teach our ladies what we call "The 5 Friends of Friendships" which should always go hand-in-hand with any friendship. Two of these include "Boundaries" and "Assertiveness"
We then give your daughter practical tools and guides that she can use to determine whether a friendship is healthy for her or not.
Respecting, loving and accepting my body.

Body Image starts to become a challenge for girls from a younger age today. That is why it is so important that we teach our daughters about LOVING and RESPECTING their bodies. We explain to your daughter that her body is MUCH more than just a 'shell' that needs to look a certain way, often dictated by unrealistic media standards.
We introduce our ladies to our Girl-School "Big 5 of a Healthy Lifestyle" and then teach them that if they focus on being healthy rather than 'skinny', they are on the right path to positive body image!
As a bonus, we also give the girls five questions that they should always ask before they get dressed to also start cultivating habits around good dress sense.
What makes me special?
In order for her to grow her self-esteem and confidence, she needs to realise that she too has special qualities that make her unique and beautiful. Women often grow up thinking its wrong to acknowledge their own beauty, but if you do this in a humble, beautiful way, it is critical in growing self-love and confidence and ultimately a happier life. It is easy to focus on the negative and all the things you DON'T like about yourself, that is why we want to teach our pre-teens to focus on and celebrate their unique positive and beautiful qualities and then SPARKLE in the world!
and many more
empowering content
presented in a
fun and age-appropriate way.
YES! I want to give my daughter this valuable gift.
What is the cost of the course?
TWO fun-and-happy days of education in self-development and personal grooming, where your daughter will leave feeling inspired, motivated and with a better understanding of herself as a young lady.
Presented by experienced mentor and trainer, Anri van der Linde.
Your daughter will receive a diploma at the end of day 2.
PLACES AVAILABLE AT A FIRST-COME-FIRST SERVE BASIS
Course fee can be paid in two instalments of R1300.00
First instalment within 7 days of enrolment to secure her place;
Second instalment is due 1 week before the course starts.
Total course fee: R2600.00
This is truly an investment in your daughter 
and a gift that will last a life-time!
PLEASE NOTE: Courses are LIMITED. Please secure her space early to avoid disappointment.
YES! I want to give my daughter this valuable gift.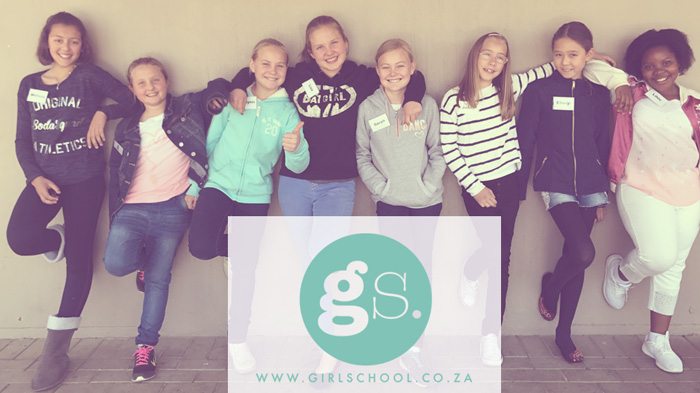 Lisa het die kursus vreeslik geniet, sy kon nie ophou gesels oor al die mooi dinge van vrouwees nie. Sy het spesiaal gevoel met die mooi lokaal en stylvolle aanbieding! Baie dankie vir die lewenslange invloed in my meisiekind se toekoms.
Frequently Asked Questions
My daughter is slightly older than 12, can she still attend?
We strongly recommend that the best time to do this course will be in grade 3, 4, 5 & 6. Should your daughter be in grade 7 please have a look at our 'sister' course for High-School girls that she can attend from grade 8. Click here to view their website.
How much TIME will Girl-School take?
Girl-School is presented over TWO days (eiher 2 Saturdays or during school holidays) from 9:00 – 16:00
What LANGUAGE do you present the course in?
The "LIVE" Girl-School course is currently presented in English or in Afrikaans. When signing up for a course please make sure that you select a course that is presented in your language of choice.
Who presents the course?
The course is presented by Girl-School Founder, Anri van der Linde.
Will my daughter receive a certificate?
Absolutely! On successful completion of the course, your daughter will receive a Girl-School certificate.
How do I enrol my daughter?
Click on the PINK "Click here to view available courses" button below.
Under each course is a button that will open the online enrolment form. Once you've completed and submitted the form, our Head Office will send you confirmation and further communication.
Will Girl-School provide lunch during the course?
After experimenting with this idea, we made a decision NOT to include lunch for the girls. Our main reasons:
1) We found that with this age-group of girls, there are many food preferences and dislikes, which made it difficult to serve a lunch that will be 'acceptable' and enjoyed by the WHOLE group. We also have to consider food allergies.
2) We also see that not all the girls get hungry at the same time and we've had girls that were not ready to eat lunch at 12:00, but were then hungry later. Some even eat their packed lunch earlier and then only snack for the rest of the day.
3) Including a served lunch will increase the course fee. Feedback from parents have been that they would rather pack a lunchbox for their daughters with their favourite snacks and food that they know they will enjoy, than paying extra for lunch to be included.
WHERE do you present the course?
Girl-School is presented nationally at various venues.
Should you however NOT find a course in an area close to you, please contact us and let's see if we can't bring Girl-School to an area near you too.
Still have some unanswered questions? Then please do not hesitate to contact our friendly head office team.
YES! I want to give my daughter this valuable gift.
Please use the contact form below to contact us, or via the following contact details:
Email: office@girlschool.co.za
Phone: 076 900 2569 (9:00 – 12:00 Monday – Friday)
Facebook: @GirlSchoolSA

FREE guide for parents:
"7 Easy habits to Grow The Love
between you and your pre-teen daughter"