Meet our coaches below.
WANT TO JOIN OUR DYNAMIC AND VIBRANT TEAM AS AN EMPOWER COACH? 
Then scroll down to this page for more information.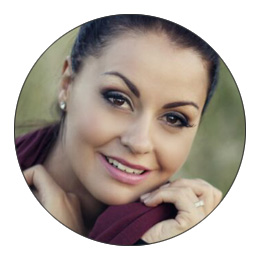 Minet Bensch
for RANDBURG & WESTRAND areas
Minet has a degree in Consumer Science Bsc, is a qualified make-up artist and has a PGCE in early childhood development and foundation phase.
" A young girl needs to know her strenghts and learn the skills to become all she was created to be. I believe my calling and gift is to assist girls in this journey of self-discovery. Being a Girl-School Empower Coach inspires me and gives me so much joy when I see how these girls develop into young ladies that are now better equipped to face the challenges that awaits them as teenagers."
Email: minet@girlschool.co.za
More areas and coaches to be added soon.
Want to earn an income as a Girl-School Empower Coach?
---
First, read through our checklist carefully:
♥ I honor God and I keep my eyes on Him for guidance.
♥ I am passionate about educating and working with the youth.
♥ I believe in the importance of self-development.
♥ I have a caring, giving spirit and a kind soul that is genuinely interested in empowering the youth.
♥ I have great leadership skills and lead by example.
♥ I get excited to talk in-front of people – it doesn't make me want run away as fast as I can!
♥ I'm not a rocket scientist, but I do know my way around a computer.
♥ When I am passionate about something, I give it all I have.
♥ I have good people skills.
♥ I know how to manage my time and meet deadlines.
♥ I am honest, fun, friendly and well-groomed.
PLEASE NOTE:
Our Girl-School-Empower-Coaches go through a carefully selective process. The first step is to complete the online application form that will be send to our head-office for review. Successful candidates that are short-listed will be asked to attend a personal interview. From there, the chosen Empower-Coaches will then attend an in-depth training session before they will be allowed to facilitate their first course.
Girl-School Head Office:

Email: office@girlschool.co.za
Phone: 076 900 2569
Office Hours: Monday - Friday 9:00 - 12:00
© 2016 GIRL-SCHOOL