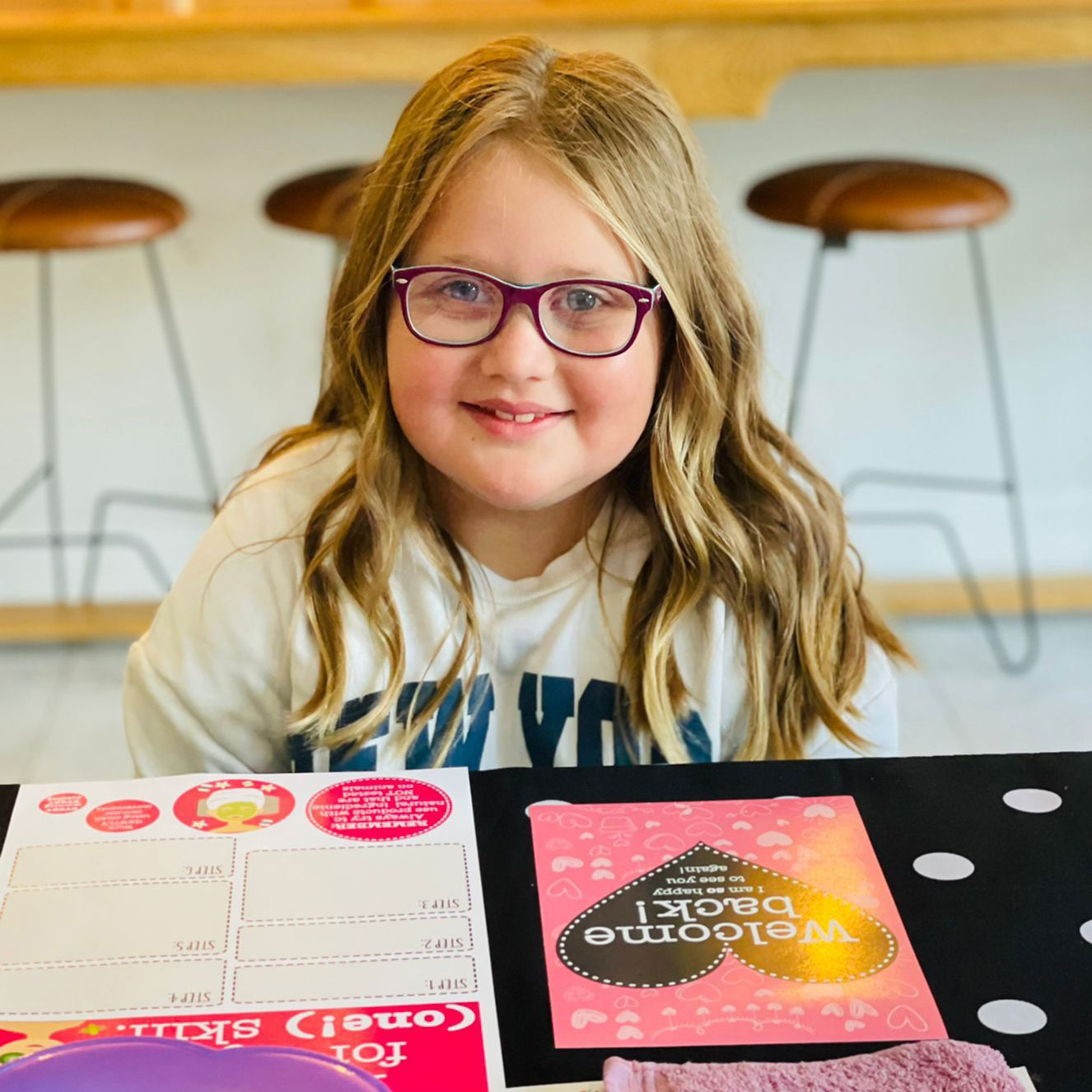 Girl-School for Grade 1-3 Girls
A one day, 5 hour course
What do I learn?
This Fun-filled course is the perfect introduction and foundation-forming platform to address important personal and social issues. Presented in a safe, caring and happy environment. This uplifting, carefully designed course has been created perfectly for these young girls, making sure that all content, vocabulary and concepts are well received and understood for their age!
Valuable skills and tools are taught, planting the seeds of self-love, respect and simple manners. That is what Girl School girls represent: standing out for the RIGHT reasons! We also play FUN games to in still the lessons in a practical way. Some of the topics that are covered in this course include: How to in introduce yourself properly, posture, first impressions, self-image, personal grooming and hygiene.
A FIRM favorite for each girl so far has been the Skin-care practical lesson! A simple yet valuable introduction to forming a healthy self-care and skin regime. We conclude the day with a lesson the Moms LOVE: Table manners and etiquette (the girls LOVE to show off their newfound knowledge at home!)
The rest… is a surprise! But we are sure that your daughter will BUBBLE with joy and excitement eager to share all the lovely details of her day with you!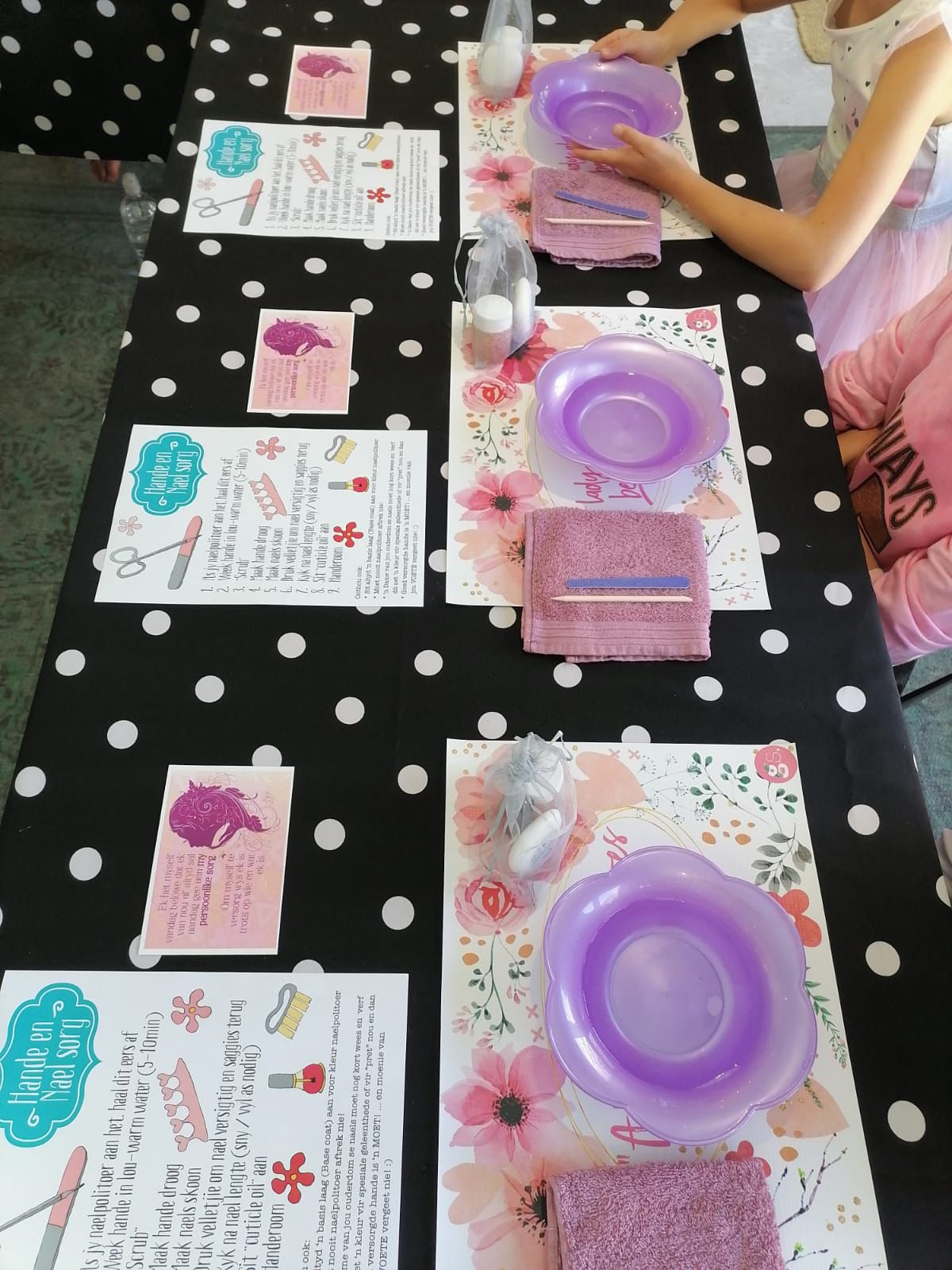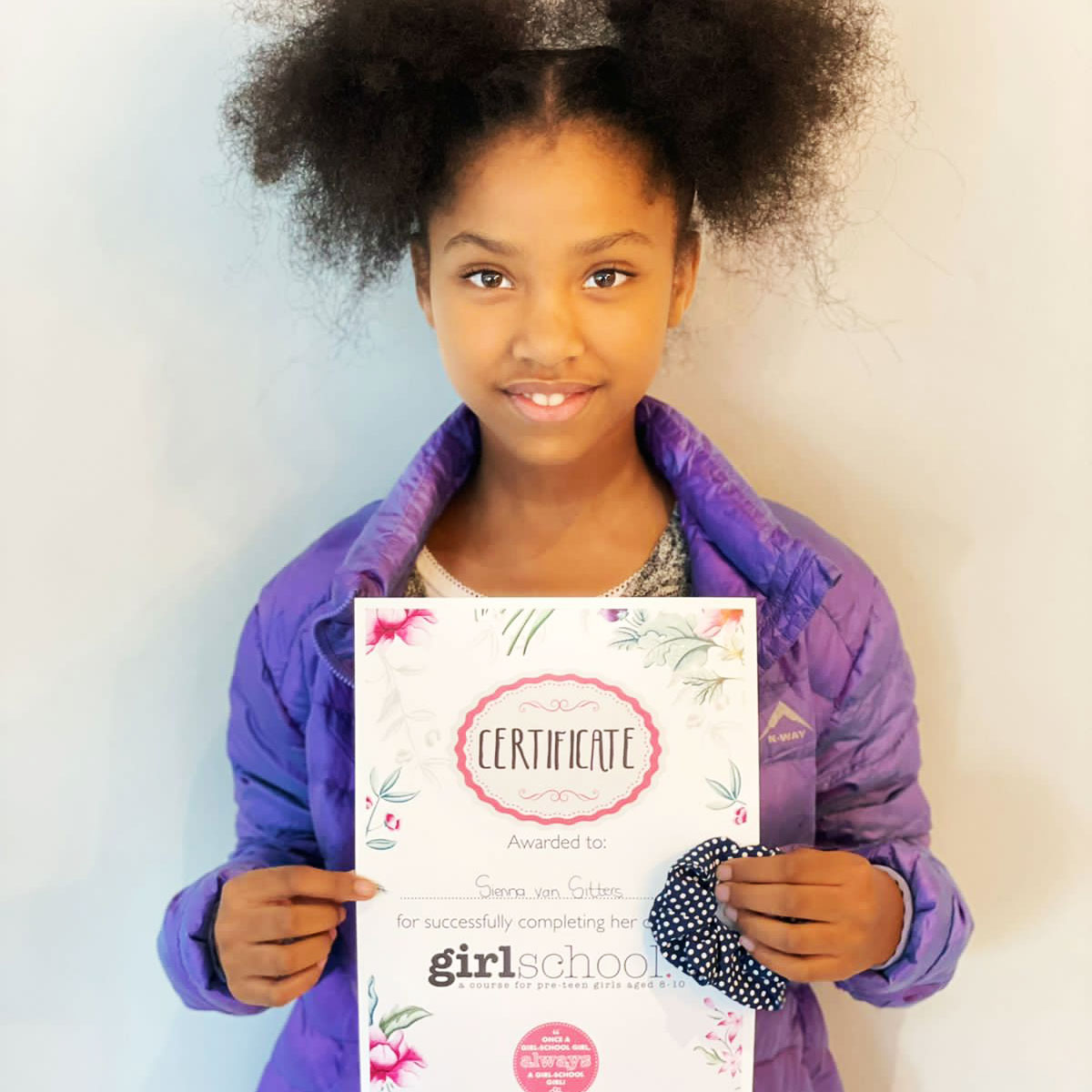 What do I get?
This empowering extramural course is a great way to fill a Saturday or Holiday for your daughter. She will meet like-minded girls of her age, and form healthy friendships that will last a life time! "Once a Girl School girl….ALWAYS a Girl School girl!"
She will learn to be a happy, grateful and confident young lady, content with her own body. Receiving practical tools to make a positive impact in her own life and that of others around her.
This uplifting popular course leaves your daughter with beautifully printed notes and "Mirror-cards" designed to remind her each day of the special lessons learnt and how to practise them at home, forming healthy, positive and life changing habits.
Also included in the course price, she will receive a beautifully packed, Self-care Face Sample kit to the value of R300!
Face cleanser, Toner Spritzer and SPF Face cream, created exclusively for GS, designed for young skins with the highest quality natural and organic ingredients. Chemical-, Paraben-, Sulphur- and Salt FREE! Made with food grade ingredients and Pure Essential oils. Cruelty FREE and ethically sourced from partners who represents and are aligned with the vision and heart of GS.
To celebrate this memorable event she will receive a beautiful Girl School certificate, that she can display proudly!
Your daughter will leave better prepared for Tween-life and beyond, boosting her confidence and self-esteem.
You, as Mom will be so proud and pleased to see how this investment "Sparkles" where ever she goes…leaving beauty behind!
We cannot wait to meet you and your daughter!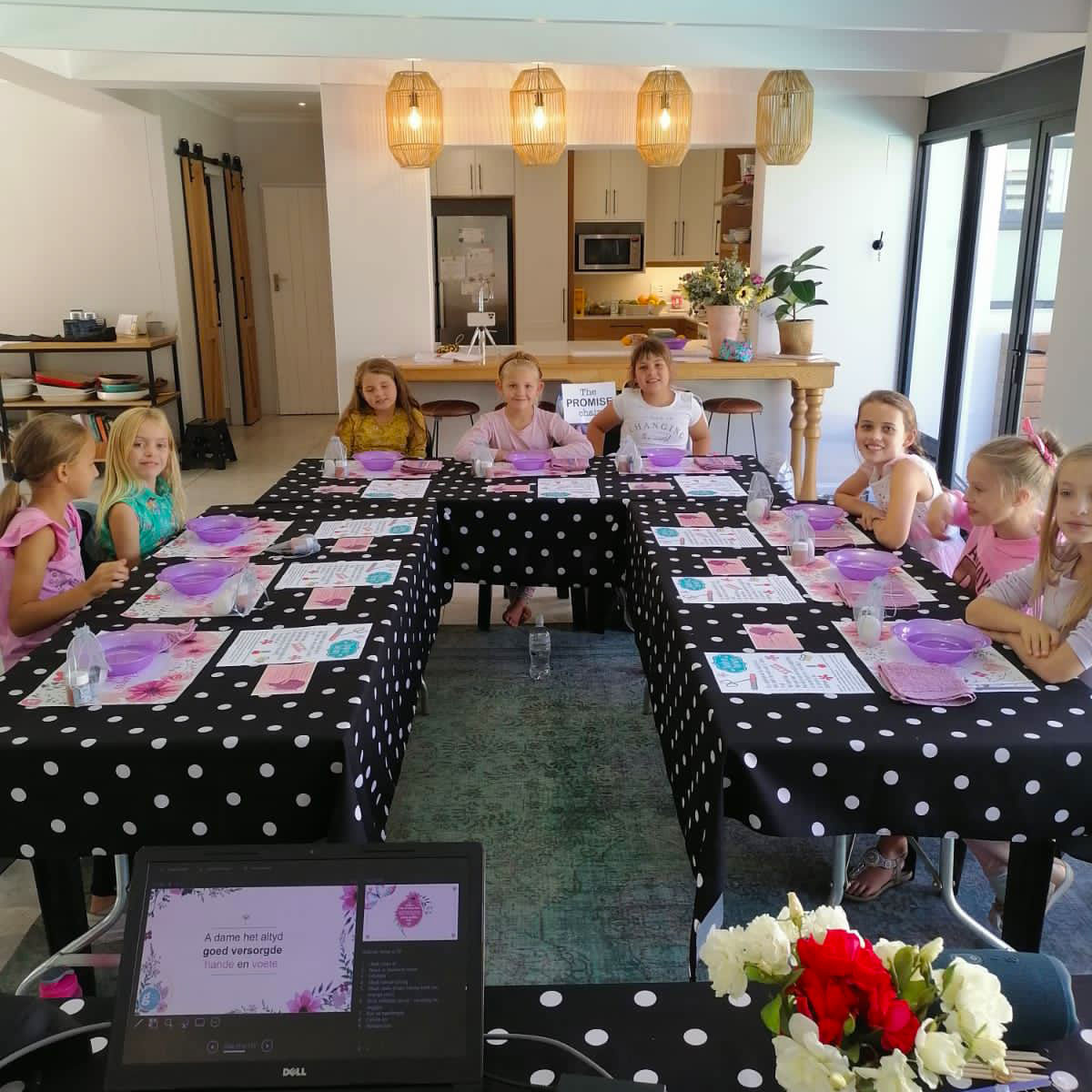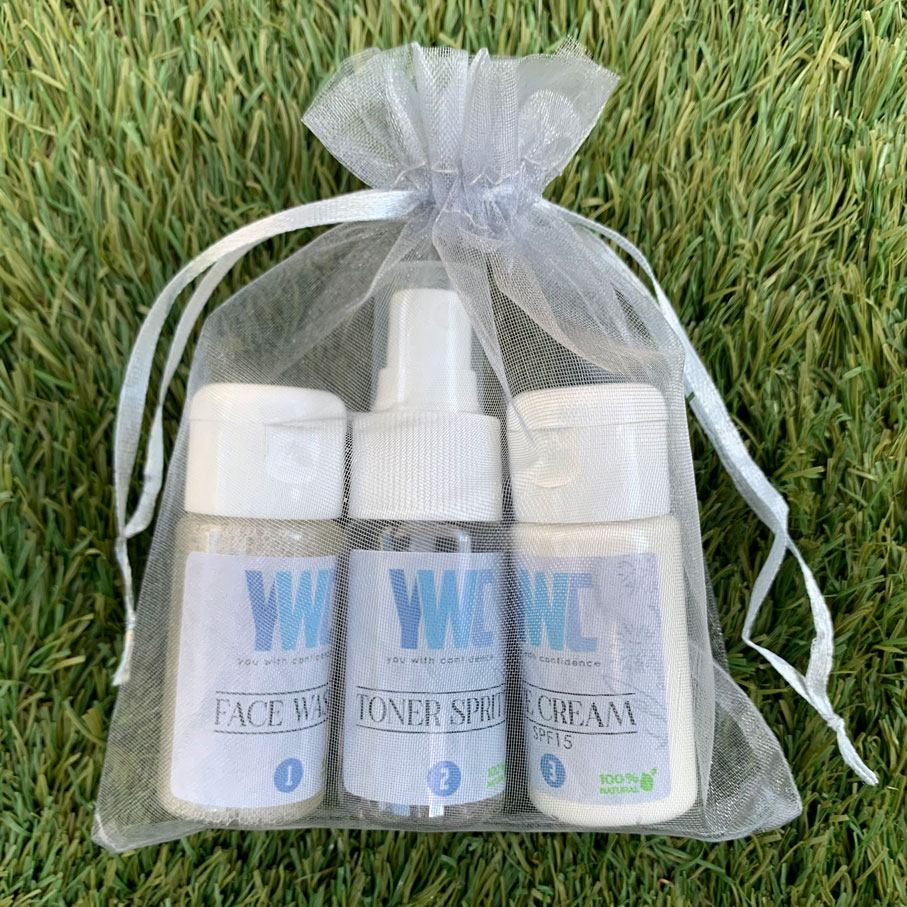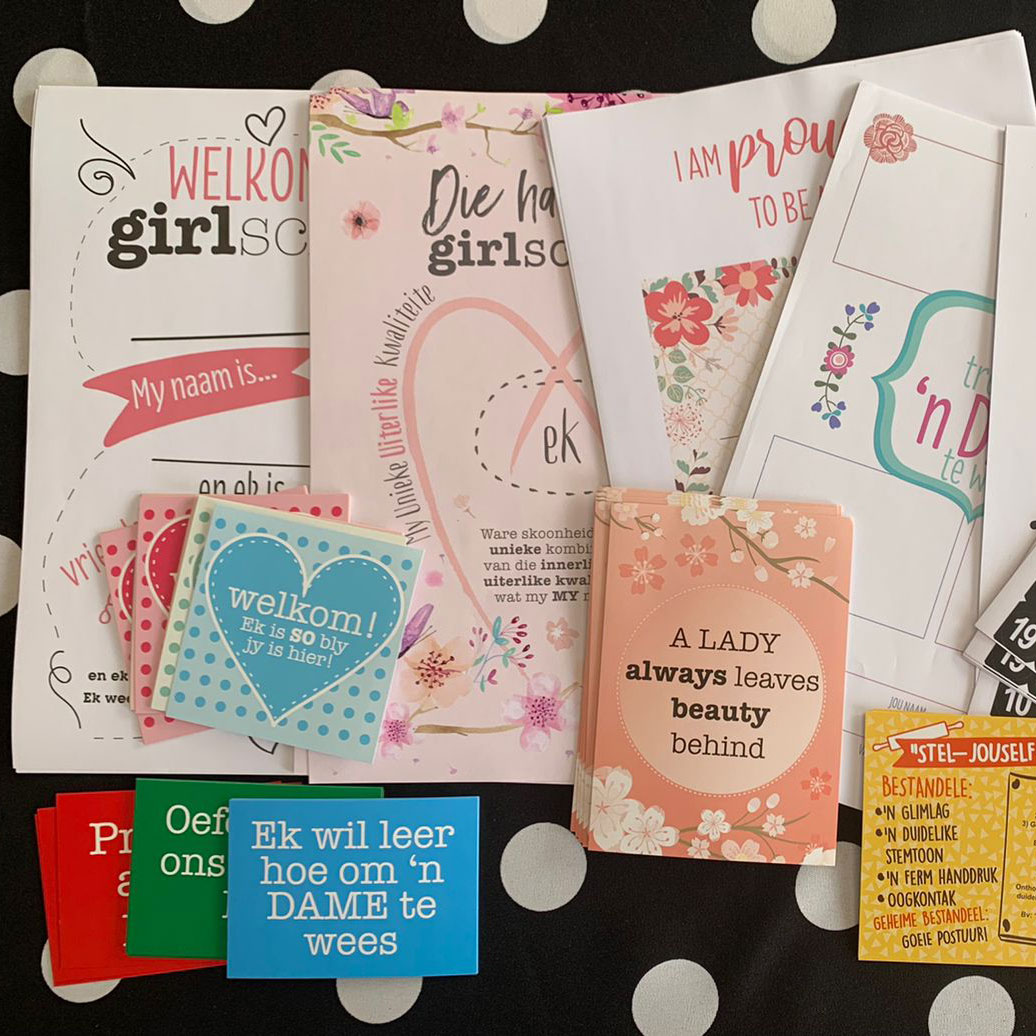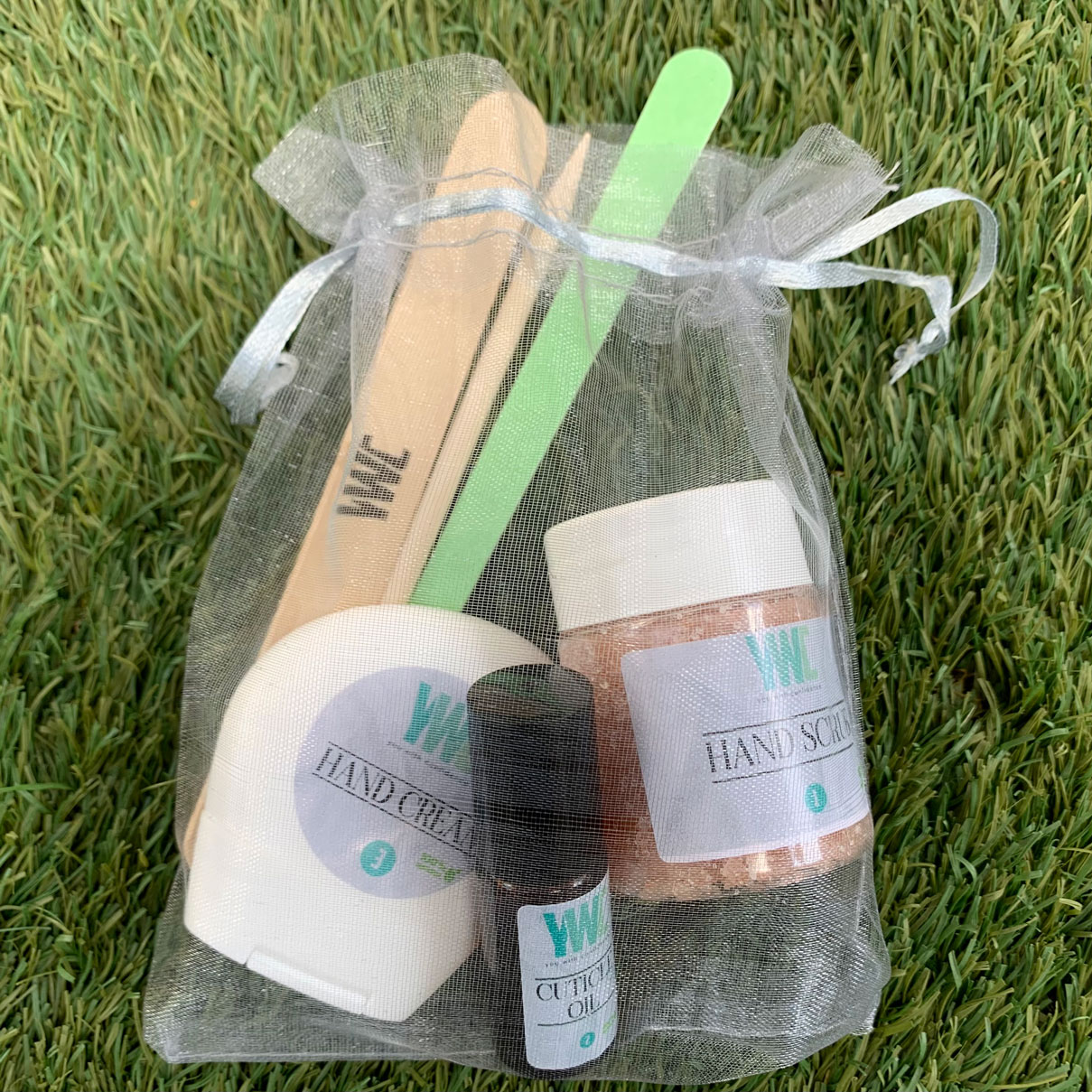 How do I book a Girl-School course?
Find a Girl-School in your area
Happy Moms
"Thank you for providing this space and opportunity for my daughter to develop her self confidence and learn valuable new skills. This was truly an investment in her future as this course empowered and inspired her to be a happy teenager in these challenging times that we live in today."
– Kerryn Soles, Girl-School Parent